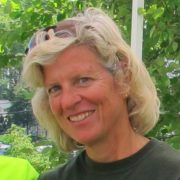 Brenda Balenger, President, Head Coach
Brenda is a co-founder of Lake Sunapee Rowing Club and has been President since 2009.
She coached at Derryfield School in Manchester in 2010. Brenda was a Fellow in the inaugural class of the Institute for Rowing Leadership at Community Rowing in Boston, MA. While there she coached masters and juniors on the Charles River, and served as Volunteer Novice Coach for Boston College's Division I team for 2011 to 2012. Since 2014 Brenda has been founder, head coach, and Executive Director of Manchester Rowing Alliance, a scholastic competitive rowing program.
Brenda and LSRC have also been instrumental in the establishment and maintenance of the rowing program at Proctor Academy.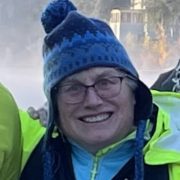 Elizabeth Fielding, Coach
Elizabeth Fielding has been rowing with Lake Sunapee Rowing since 2011. She started as a novice with no experience in the sport of rowing, either sweep or sculling. What attracted her to try rowing was the promise of an athletic workout while enjoying the beauty of the lake.
Elizabeth attended Craftsbury Rowing Center in Vermont where she was coached by their excellent staff who told her to find a different sport. Defying expectations, she persevered.
In 2020 Elizabeth attended the U.S. Rowing coaching workshop held at Community Rowing Inc. on the Charles River and received her Level II certificate. She enjoys working with novice and intermediate rowers. She remembers coaching commands she had trouble implementing and does not tell rowers what they are doing wrong but rather the physical action they need to take to change their technique. She started coaching in the fall of 2019 and was instrumental in the formation of the Magdalen College rowing team.
Pierre Lessard, Coach
Pierre has been rowing recreationally and competitively since 2010, competing in local and regional regattas both as a rower and a sculler, including the Head of the Charles, Head of the Fish, and Masters Nationals. Pierre joined LSRC in 2020 after moving to the Lake Sunapee area from Westford, MA, and started coaching in 2021 upon completion of his USRowing Level II Coach certification.
---
Past Coaches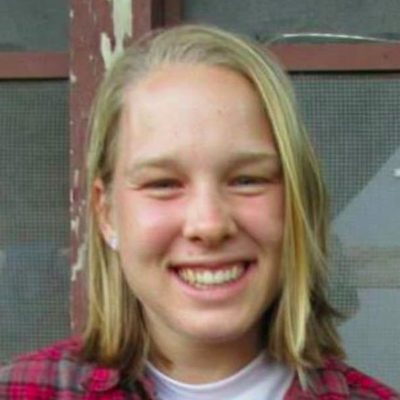 Ilyena Kozain
Ilyena attended Union College '14 where she joined the crew team as a walk-on her freshman year. She rowed in the Varsity crew boat for all of her four years, and was the team captain for her junior and senior years. Currently she is working in admissions at Proctor Academy and headed up the creation of the newly formed Proctor Rowing Team '15. Fresh off of the water herself, she is excited to translate her passion for rowing into the LSRC program.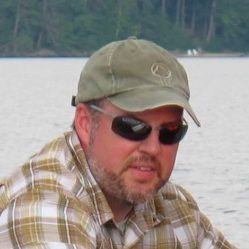 Don Hayes and Katrina Mojzesz, Adaptive Coaches
Don and Katrina moved from Philadelphia to South Royalton, VT, where Don attended Vermont Law School and is currently practicing law. Katrina is a professional self-employed photographer. Both are adaptive rowing coaches who volunteered with Philadelphia Rowing Program for the Disabled for 13 years. They taught adaptive rowing and chaired the Communications Committee and the Fund Raising Committee. Both have been instrumental in creating the LSRC Adaptive Rowing Program.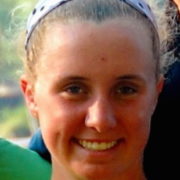 Kelly Garrity
Kelly first learned to row with LSRC in the summer of 2009. That following spring, she joined Community Rowing Inc. in Boston Massachusetts. Kelly rowed with the Varsity Girl's team at CRI for 4 years in high school under head coach Ethan Curren. During the summers, Kelly rowed for CRI at Club Nationals and then came back to Lake Sunapee Rowing Club. Lake Sunapee has always been Kelly's favorite place to row! Kelly both sweep rowed and sculled for CRI, competing in the 4x her senior year at New England Regionals. After rowing at CRI, Kelly rowed at Wesleyan University, where she was an Economics major.
Nancy Vespoli, Guest Coach
Nancy Vespoli rowed for Dartmouth College and was a member of the 1980 Olympic team. We are very fortunate that Nancy is often in the Lake Sunapee area and is able to occasionally row or coach for us.
Martha Beattie, Coaching Consultant
Martha was on the first Dartmouth women's crew team and part of the first women's eight to participate in the Head of the Charles Regatta. She has founded several rowing clubs, including "Martha's Moms" in Seattle, WA and the Hanover Boys Crew Team in 2000. Martha coached LSRC with Nancy Vespoli our inaugural year.Save