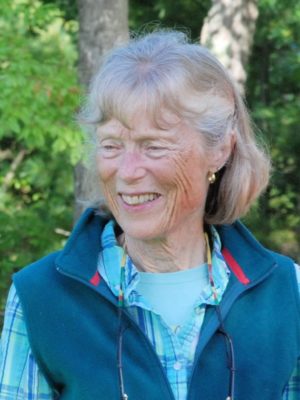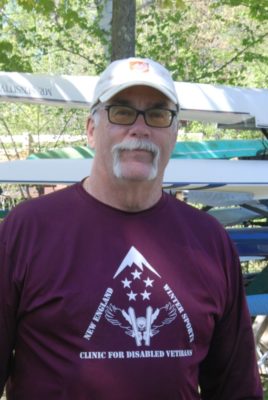 Co-directors Happy Callaway and Wayne Smith are the cornerstones of the Adaptive Program. Their leadership to rowers and equipment is integral to the ongoing enthusiasm for rowers, coaches, and supporters.
Adaptive rowing offers the fun, health benefits, teamwork and challenge provided by rowing to individuals with any disability that requires an adjustment or modification for participation including spinal cord injuries, amputations, visual impairment, neurological disease, cognitive impairment, or other physical, mental, or emotional challenge.
Adaptive rowing can be pursued recreationally or competitively. It is a sport of not just the body, but of the mind and spirit.
To learn more about adaptive rowing, check out this video.
Adaptive rowers are accompanied by an experienced rower/coach in a double. If the participant choses, he or she may advance to rowing in a single shell (a one person boat). In addition, adaptive rowers may participate on a recreational or competitive level. Volunteers are especially appreciated for adaptive program support. Contact us with questions.
How do I participate?
Anyone can participate in our adaptive rowing program.

Location:
Georges Mills public boat launch
Our Goal:
Participating in the Bayada Regatta, the nation's oldest and largest adaptive rowing competition, in Philadelphia.
For more information or to sign up, please email us.
Adaptive Competitive Classification
Competitive rowers are divided into three classifications by FISA, the international governing association for rowing:
LTA – Legs, Trunk, Arms:

Rower has use of at least one leg, truck muscles, and arms. Visually impaired and intellectually disabled competitors and competitors with CP who are in ambulant classes would be in this class.

TA – Trunk and Arms:

Rower has use of trunk muscles. Bilateral above-knee amputees, spinal cord complete injury of level L1-L4 and CP diplegic rowers are in this class.

A – Arms Only:

Rower has limited trunk control. Complete spinal cord lesions of T10-11 or above, most CP4 and all CP3 rowers are in this class.